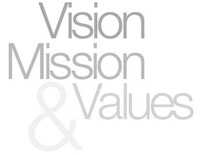 Our Vision
We endeavor to emerge as a no. 1 player in cpvc pipes & fittings segment by encouraging a culture of mutual trust and satisfaction.
To put consistent efforts to encourage people's lifestyle by quality products
To bring Global perspective in the every production processes
To create an environment where excellence becomes ruling
Our Mission
To serve our customers with uncompromising commitment, excellent quality and reliable services, thus offering them value for money.
Our mission is to be a leading name in the cpvc pipes & fittings industry, through its innovative research and design that states elegance and style.
RIO represent our vision to create a new direction in pipes & fittings products. Through innovation we create something special so unique that introduce both elegance and the quality in our products.